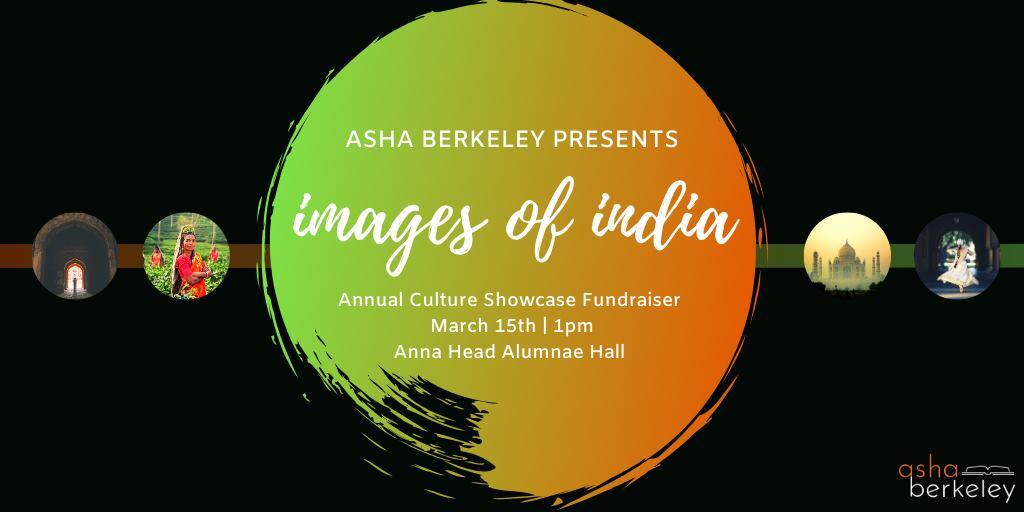 ---
Asha Berkeley is proud to present Images of India, our annual cultural show benefit event. Join us for a showcase of the Bay Area's talent, delicious Indian food, and support our incredible projects that work for an equitable education in India.
Event Location Details:
Sunday, March 15th 1-4 pm, doors open at 12:30 pm
Anna Head Alumnae Hall
2537 Haste St, Berkeley, CA 94720
Ticket Pricing:
Berkeley Student: $7 | Student: $10 | Adult: $12 | At the Door: $15
Venmo @anvitak to purchase your ticket!