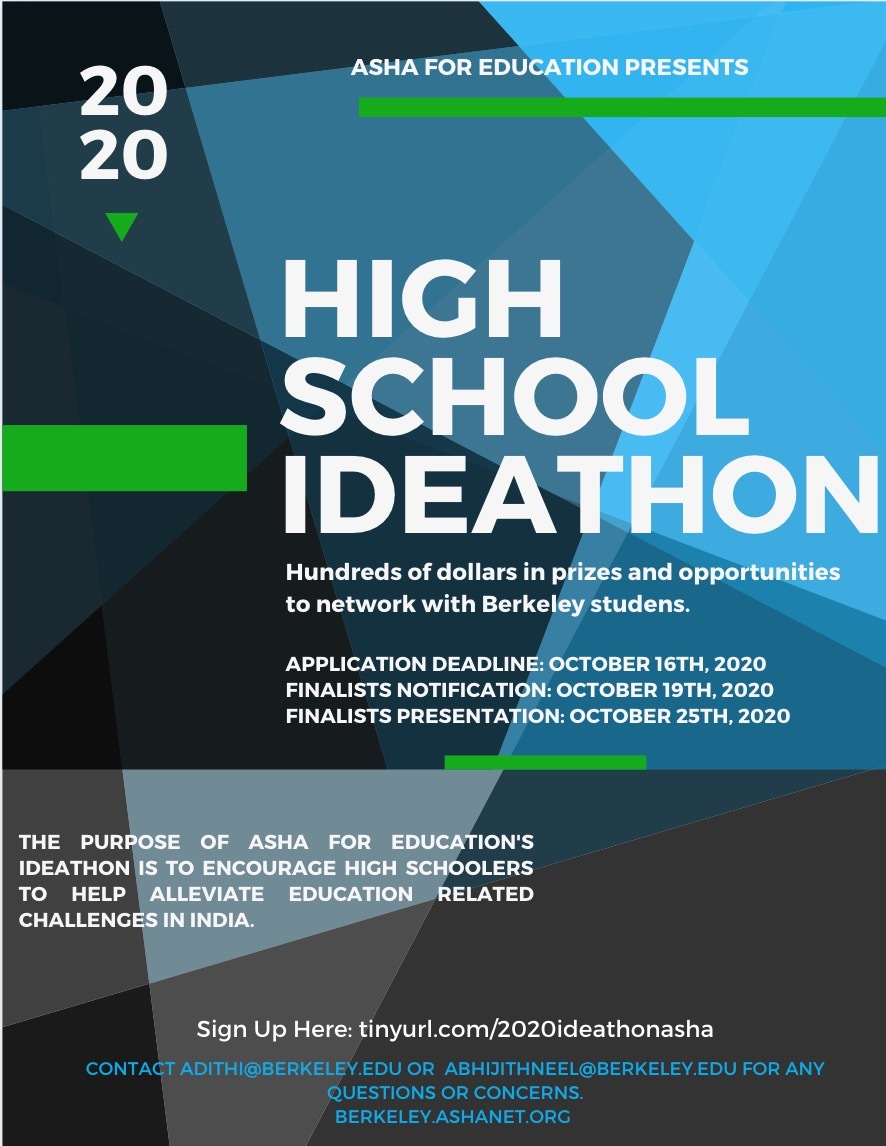 Asha Berkeley is proud to host our Ideathon for Social Good, where students have the opportunity to submit a technical idea to tackle an education-related socioeconomic barrier. We believe that emerging technologies and development represent a key component in tackling the lack of access to equitable education.
As we witness the challenges that many of our projects face, we wondered, could we use the talent and resources of high school students to develop innovative solutions to some of the most pressing issues that not only India but also this globalized world as a whole faces?
Have the chance to win hundreds of dollars of prizes and the chance to actually build out your idea.
Dates to Remember
– October 16: Application Deadline
– October 19: Finalists' Notification
– October 25: Finalists' Presentation
Contacts
– Adithi Jaikumar, adithi(at)berkeley.edu
– Abhijith Neelamchalil, abhijithneel(at)berkeley.edu
– Asha Berkeley, berkeley(at)ashanet.org
Sign Up Here!
Mission Statement: Asha Berkeley works to catalyze socio-economic change through education initiatives in India, ranging from girls programs in red light districts to restorative education and vocational training for formerly incarcerated individuals to supporting government schools in impoverished areas.