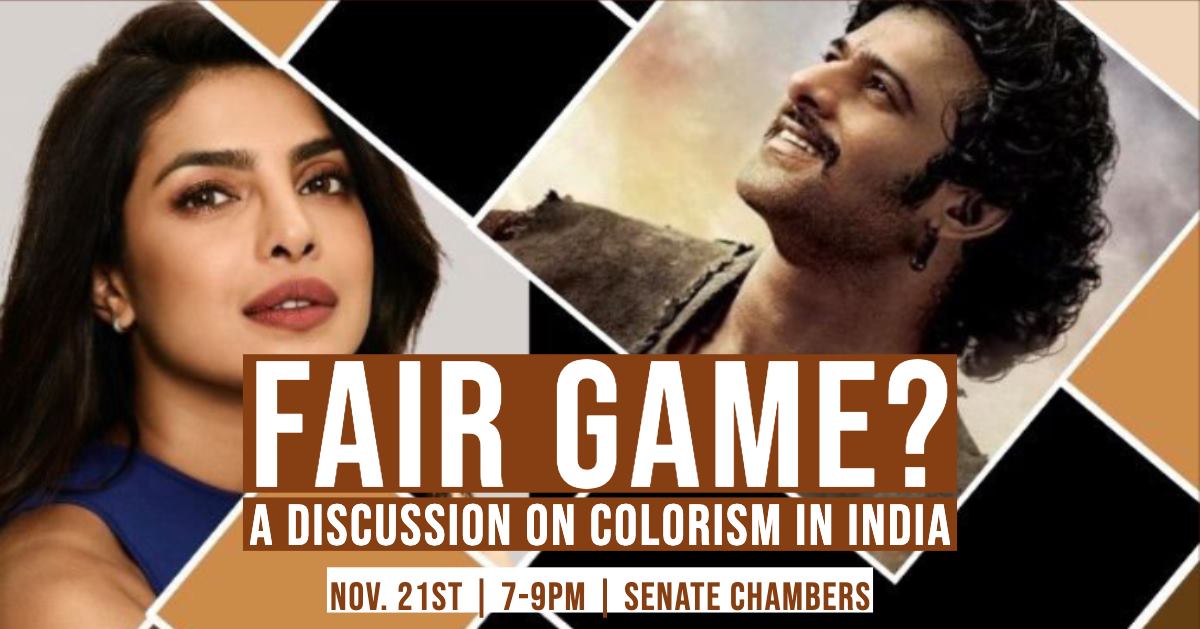 Speakers
Saneeha Shamshad is a 4th year undergraduate student at U.C. Berkeley. She is majoring in Media Studies with a focus in Public Health Advocacy. Her current research focuses include the impact of toxic skin lightening products on women's health. Her future goals include researching the availability of such products in the Bay Area, and pursuing graduate school in this field.

Meeta Rani Jha is a lecturer in the Media Studies Programs and in the Gender and Women's Studies Department at University of California, Berkeley, USA. She earned a Ph.D. in Sociology at Goldsmiths College, University of London. She has taught sociology, critical race studies, transnational feminist cultural studies,human rights and social movements, globalization and media studies at a number of universities in the San Francisco Bay area and in London. Prior to this, she was a community activist on issues of racial discrimination, low pay, domestic violence, and homeworking.

Mahesh Srinivasan is an Associate Professor of Psychology at the University of California, Berkeley. He received his Ph.D. in Developmental Psychology from Harvard University in 2011. Dr. Srinivasan directs the Language and Cognitive Development Laboratory at UC Berkeley, which uses empirical methods to explore how linguistic, cognitive, and social abilities arise and interact with one another during human development and across different cultures. Srinivasan's work has explored various topics in language development, including how children learn to use words with multiple meanings, and what this might reveal about language and the mind. Srinivasan's work also explores topics in social cognitive development, including the development of intergroup cognition, and moral and religious development. Srinivasan's research has been published in numerous journals, including Proceedings of the National Academy of Sciences, Cognition, Cognitive Psychology, and Developmental Science. His work is funded by the National Science Foundation and the James S. McDonnell Foundation.

Bhumi Purohit is a Ph.D. Candidate in Political Science at the University of California, Berkeley. She focuses on gender, bureaucracy, and representation in India. Prior to coming to Berkeley, Bhumi worked as a J-PAL Policy Consultant for the Ministry of Rural Development in India to create policy implementation plans for finance management reforms and rural poverty reduction. She has additional experience with managing experiments and research with One Acre Fund in Kenya and running social enterprises in India and Sierra Leone.

Bhumi holds a Master's degree in Area Studies from the University of Oxford with a concentration on Modern South Asia. Prior to that, she graduated from Duke University with a Bachelor's degree in Public Policy and a certificate in Documentary Film Making.
Fair Game? A Discussion on Colorism in India
Millions of South Asians are faced with rampant colorism - the idea that darker skin is less desirable or beautiful. This takes many forms whether the promotion of skin-lightening products, the perpetual stigma as a result of colonization, the lack of representation in the entertainment industry, or beauty and skin products that are exclusive of all skin colors. In India, over 233 tons of skin-whitening and skin-bleaching products are consumed every year. The implications of this problem can also be seen in the socio-economic sector of India and are a result of divisions and conflicts amongst castes, religions, and regions. We aim to have a conversation about these stereotypes and stigmas, discussing the issues and its negative impacts as well as what we can do going forward to break down these inherently wrong beliefs.
November 21, 2019 from 7:00 - 9:00 pm
Location: ASUC Senate Chambers
Add to my calendar
Note: Google Map to Eshleman Hall supposed to go here, but is not showing